How to open zip files on iPhone? The iPhone is an exceptionally great smartphone that can perform a number of things. However, there are still certain things that you cannot do. Opening the zip files is one of them: And so you will need to rely on the third-party app to perform this. Luckily there are free and paid apps that help you open unzip files on iPhone or iPad. Here are a few of them:
How to unzip files on iphone/ipad using Zip Extractor Apps for iOS.
Before we look for the lists let us see a simple tip to open the zip file using these apps.
Look for the zip file on your ipad or iphone. Mostly the attachment in the mail are the zipped files. Or maybe you have some zip files in your cloud or drive folder. Select the zip file and the tap on the share icon.
Then Select the Open in.. from options and choose the right app to open and to extract the content of the zipped file.
1. Winzip app
The free version of the Winzip app is sufficient to open the zip files, while the paid version is specially made to handle zip files for some users. Whenever you open a zip file, the file automatically extracts its contents and opens it. Hence, you do not need to extract it on your own or manually. The only drawback of this WinZip app is that it is supported by the ads, and there might be small delays opening otherwise it's a perfect app.
 2. Zip and RAR File Extractor app.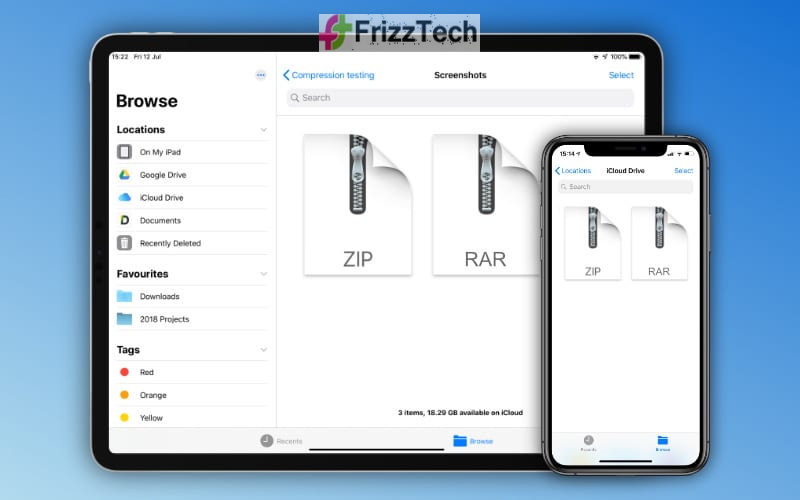 However zip and RAR file extractor is a useful app, but the only thing is that it does not open files automatically for you. It will only import the files when you open a zip file on it. You will have to tap on the file in the app only so you can extract its contents. This app also consists of ads and some of that can be annoying whereas the paid version lets you use it ads-free.
3. Izip- Zip Unzip Unrar tool app.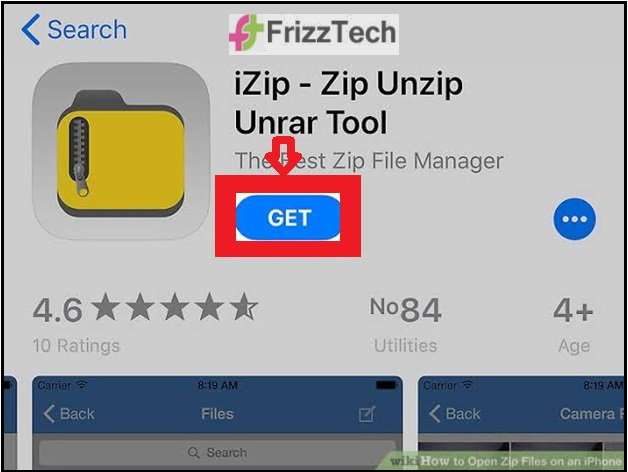 People in your business or corporate fields will often refer you to this app when you ask them how to unzip your zip files. This app will help you unzip the files which are AES encrypted and password protected. You can always unzip your files in different formats.
It can open files for you directly from the drive, iCloud, one drive, dropbox, etc. which makes it a highly advanced zip file management app.
4. Zip Browser app.
Zip browser is one of the quickest zip extractors for the iPad and iPhones. Its basic features are that it can extract zip files or unzip font files on iPhone fastly, it has good support for all formats and it has a built-in document viewer in it. The paid version of it lets you unlock many other features for you such as searching within a zip. All over it is a great app and works smoothly.
5. Unzip- Zip file opener app.
It is one of the best file opener apps in the market these days. By using this app you can easily extract RAR, ZIP, GZIP, TAR, 7Z, and other files. This app allows you to import photos, videos from your ios device. Even if you have protected your videos and pictures with a password this app will import them.
This app supports many different formats to compressed and decompressed files and can view document types. You can opt for two options or ways with which you want to transfer the files, whether wi-fi or USB.
Also Read: How to Have Your Emails Read Aloud in Outlook on iPhone, iPad, and Android