Do you know what is Runtime Broker in your Windows? runtimebroker.exe helps you to manage the app permissions and ensures if the apps in your Windows 10 are behaving or not. But sometimes the Broker itself can misbehave causing a high CPU load. There are ways to fix it. Also, the Runtime Broker is available in the Task Manager window. Find all the details about how you can decrease its CPU usage. Most of the time the Runtime Broker may not be the reason the CPU use is spiking but the apps that are using it. Therefore, learn all you need to know about the Runtime Broker functions and more.
What Is Runtime Broker?
The Runtime Broker debuted as a Microsoft core process in Windows 8. Now it is also available in Windows 10. It checks whether the universal apps you got from the Windows Store are available with their permissions. It will check whether these apps seek your location or microphone. Further runtimebroker.exe does all these functions in the background. But you can see it when you launch a universal app. It works as a middleman making your Universal apps be trustworthy and also respecting your privacy.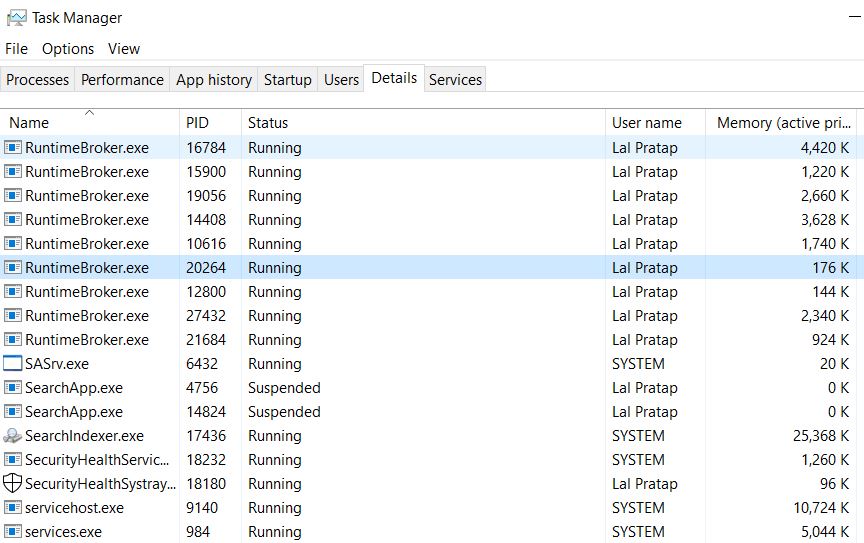 Why is Runtime Broker Using Memory?
The Runtime Broker maintains a very low profile and it takes 20-40 MB of memory. But when it works with the Universal apps you can see the rise in its activities and it will take around 500-700 MB of memory. But if it happens you can close the Universal apps and it will decrease the activity of Runtime Broker.
Why Runtime Broker Drains CPU?
When the Runtime Broker runs in the background it will use 0% of your CPU. But when the universal apps get launched the runtimebroker.exe CPU usage may be high. The usage will rise to 25-30% and then will calm down after some time. This happens all the time and it is normal. But if you notice that the CPU usage is very high and it is draining it heavily then there are some reasons for it.
If you are coming to use Windows 10 recently then you may have noticed that Windows prefers to show occasional tips via notifications. So, this activity may appear as the universal app and it will begin to engage the Runtime Broker process. Therefore, you can fix this by turning off tips. You can go to the Head to Settings > System > Notifications & Actions and then disable the option – "Get tips, tricks, and suggestions as you use Windows".
Sometimes the apps may misbehave causing the Runtime Broker to work overtime. In many cases, this is the reason for Runtime Broker to drain CPU. So you can check why a particular app is misbehaving and try updating it. Or else you can uninstall the app and reinstall it again.
Can You Disable Runtime Broker?
No, it is not good to disable the Runtime Broker. This program is important for protecting your privacy and the security of the apps. Also, it is a very lightweight program. That is why there is no strong reason to disable it. If you disable it your apps and their functions will be in jeopardy. But you can always try to decrease the CPU usage of the Broker by going to the task manager and choosing End task. After some time, the Runtime Broker will launch again to work.
Conclusion
These are the functions of the Runtime Broker. It may cause high CPU usage but it is rectifiable. So, this app available in your system is good for universal apps.
Also Read: Why Do You Need A Paid Version of McAfee LiveSafe?