With one-third population across the globe using smartphones, it is necessary to consider the huge user base to target your products and services. Starting a parcel delivery business is no different from any other business, and leveraging the right technology with an online ordering system can help your restaurant business bloom.
According to recent statistics, the online food delivery industry will reach $306,808 million in 2021, with an estimated growth of 10.01% every year. The growth is fuelled by the coronavirus pandemic, following social distancing to stop the spread. 
Online food delivery has become the lifeline of restaurants as they are experiencing 300% faster traffic than dine-in. For any restaurateur, it is high time to implement an on-demand delivery solution by unlocking the right technology. Besides, there are many more reasons why your restaurant needs an online ordering system.
Essential Reasons Why Your Restaurant Needs an Online Ordering System
1. Increased sales and larger orders
Restaurants that order online increase their takeout revenue by an average of 30%. For small restaurants or restaurants with limited time, adding online orders and deliveries generates additional revenue streams without affecting dine-in customers.
The parcel delivery management solutions encourage large orders by giving customers extra time. To look at menus and discover new things they want to try. Diners have control over the order process. And they can take time to read the menu without any hassle, process. Their payments are secure and never receive a busy signal.
2. Better ordering accuracy
Taking a phone order means that the employee must listen to the customer clearly, spell the order accurately and clearly. And then enter it into a point-of-sale (POS) system. Sometimes the employee cannot hear the order properly or makes a mistake. When entering the POS terminal. Eliminating these measures means less opportunity for errors and less waste of time and resources for incorrectly crafted remaking orders.
3. Expand your customer base
More of your customers will be looking for restaurants to order in Australia. So every option must be available – phone, online, and ordering app. According to a survey by the National Restaurant Association, 61% of people said they valued delivery. And takeout options as important for table service restaurants.
Restaurants are preparing food for on-premises customers to take more than to serve. So make sure they can place their orders using the technology they want. Ordering online is the key to attracting new customers and increasing revenue.
4. Branding
The biggest drawback of multi-restaurant ordering systems is that you need to share location with your competitors. Everything on the platform is decided by someone else, and you can't say much about how other people view your business.
On the other hand, if you find a personal parcel delivery app development. You can tell everyone what your business is. If you have an excellent dining restaurant. You can demonstrate class and quality, or if your food outlet has fun and good times. You can achieve the presence of a strong brand.
5. Easy to customize your Online Ordering System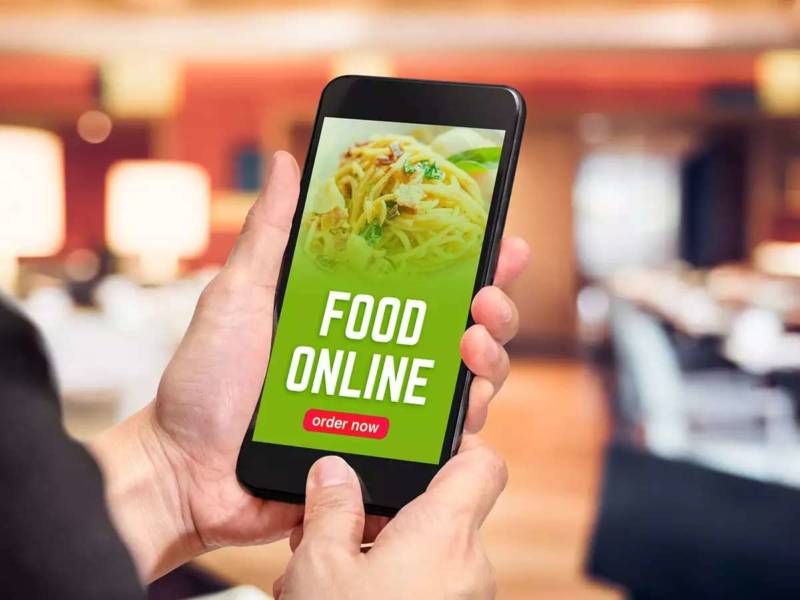 It may take a while to figure out what works best for your business, and it can take a lot of repetition before you decide on the right combination of layout, pricing, look, and everything around your business.
The parcel tracking system allows you to be flexible and quickly fix things on the go. Combined application models don't usually give you backend access, limiting your ability to do what you can on the platform. Whether it is a change in branding or a change in the price of food items, it brings you many customization options.
6. Take personalized offers and discounts
Customer data is valuable. People who have already ordered a meal from your restaurant are more likely to return. When they first have a pleasant experience. But the market is extremely competitive, and sometimes you need to push customers a little.
If you have customer data, you can start a personalized offer to get some loyal customers. You can suggest to customers whether their favorite food is available at a discount or based on their previous orders. The diners stay happy when you consider their choices. Personalization is impossible in anything other than an on-demand parcel delivery software.
7. Better customer support for your Online Ordering System
Restaurant delivery systems give you more control over operations. So you may find yourself in a better position to deal with customer complaints.
Happy customers can put your business in the spotlight overnight. On the other hand, a few annoyed customers can put a huge hole in your bottom line, much bigger than you expected. So, take advantage of the restaurant's online ordering software capabilities and surround your business with happy customers.
8. Stay out of competition
Epidemic became a great proponent of an on-demand food ordering system. Restaurants and food businesses worldwide showed great interest in going online, and now it has become almost a necessity.
However, many businesses still do not have in-house online food ordering software. They may have to stay on the aggregator platform but have not gone the extra mile. From automated remittances to payment gateways, build an on-demand delivery app to cater to all your needs. And if you're not sure about that, a 2-week free trial is available. Could it be better? We don't think so.
So, start setting up your online food ordering system and experience these benefits for yourself.
Also Read: Conquer The Food Delivery Industry With The Premium Foodpanda Clone