Many people do not know how to take screenshots on their Samsung tablets. That is why here we have the steps you can follow to take a clean screenshot. Then you can use the screenshots for your various needs. So, know how to use your Samsung tablet to take screenshot here.
Take Screenshots on Samsung Tablet
Taking the screenshot on your tablet is the same as when you take it on a phone. This button shortcut steps given here will work for Samsung Galaxy Tab 3 and later.
Press and hold the buttons on your Samsung tablets like Home and Power. Then if the screenshot is successful your tablet will show that you have taken the screenshot. Also, it will take about one or two seconds to take a screenshot of a file or photo.
The home button in your drawing tablet is the oval button at the bottom of the screen. Then the power button is the one that you can use to lock the screen and it is present in the top right of the tablet.
Then after the screenshot gets captured you can find it in the gallery in the screenshots folder. This is a separate folder created by your tablet to store all your screenshots.
If you want to take screenshots with the tab 2 button then you can use the same method. But you have to hold the Volume Down button instead of the power button.
Take a screenshot using the palm swipe function
You can make use of this method on the Samsung devices released from 2013 or later.
Enable this function by going to settings and Advanced Features.
Then click Motion and gestures and toggle on Palm swipe to capture.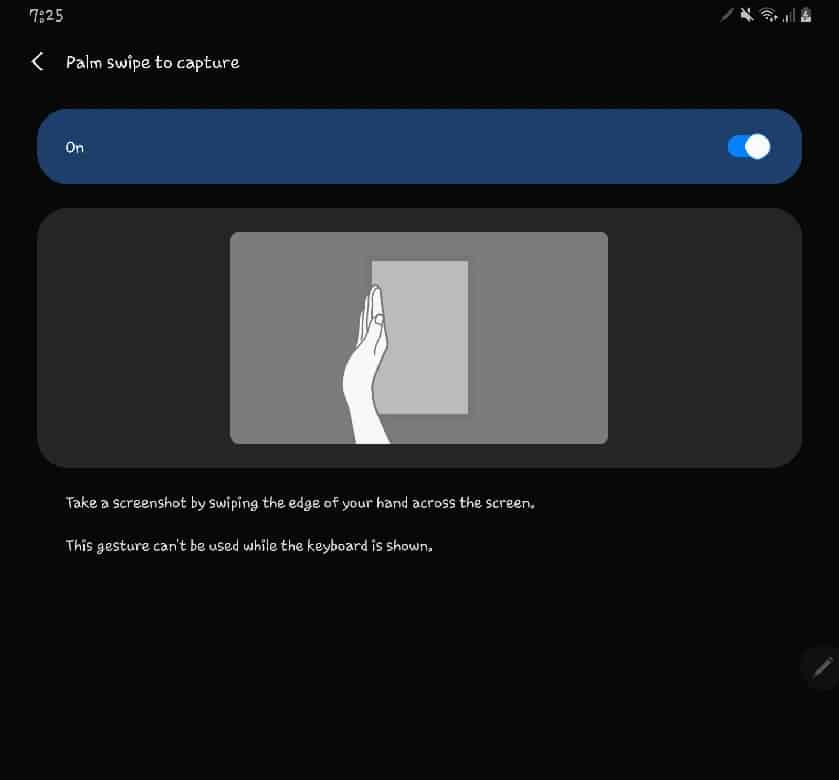 You have to place your hand vertically on the screen like you do a Karate chop. This is the hand position you can follow to take a screenshot on your Samsung tablet.
Conclusion
These are the two steps you can follow to capture a screenshot on your Samsung tablet. Follow the easy steps to take as many screenshots as you want.
Also Read: How to Take Screenshots in Chrome and Firefox's Incognito Tabs on Android