One of the popular and easy to make is the tater tot casserole recipe. Even if you don't have much time at hand, this recipe will be over in a jiff. You can even that tater tot casserole is a lifesaver if you have unexpected guests at your home. This dish has originated from the Midwest. Some believe that it came from Minnesota and later spread everywhere.
Whether your taste buds crave tater tot casserole or you just want something easy to make, it doesn't matter. So, just follow the below tips to make everyone go wow.
Necessary Ingredients
Ground beef – 1 lb
Chopped onion – 1
Minced garlic cloves – 2
Worcestershire sauce – 1 tbsp
Cream of mushroom soup – 2 cans (10 oz)
Mixed vegetables – 1 can (14 oz)
Frozen tater tots – 1 pack (800g)
Shredded cheddar cheese – 1 cup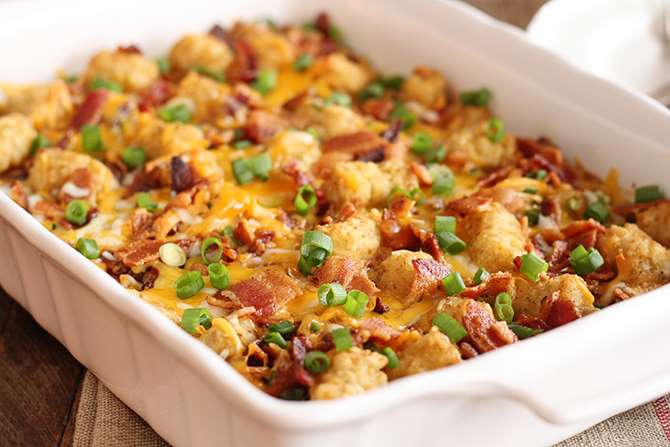 Cooking Instructions
First, preheat oven to 400 Fahrenheit.
Meanwhile, using a cooking spray grease the casserole dish (9×13).
Next, keep a skillet over medium heat. In that, add ground beef, garlic and onions.
Continuing cooking until the pink colour of the beef is gone.
After that, add Worcestershire sauce and mix.
Now, take a separate bowl. In it add mixed vegetable and cream of mushroom soup.
After that, take the greased casserole dish and spread the beef mixture to the bottom.
Next, top the beef layer with the vegetable and soup mixture.
After that, cover the whole thing with tater tots.
Let everything bake for 40 minutes.
Once done, remove the casserole dish and sprinkle the cheese.
Finally, bake it for 5 more minutes. Viola, you have the tater tot casserole in your hands.
Final words
If you are looking for a fail-proof dish that you can do without any effort, then the tater tot casserole recipe is the one for you. With this, you can amaze your friends and family.
Also Read: Amazing Ideas on How to Order Online Food without Spending Much