In this given article, we have discuss the different ways of solution that how can you convert your MBOX to PST file . In this article you will able to know about two manual methods and an reliable automated solution which is more useful than theses two manual methods.
Thunderbird
Thunderbird is a free open-source email application platform that stores attachments, emails, calendars, etc in the local machine. Thunderbird supports MBOX and Maildir file format extension. It manages chats, newsgroups, multiple emails, and so on. Thunderbird supports POP3 is used to restore emails which were the oldest and less functional Protocols whereas IMAP stored the data on the local machines as well as on the server.
Outlook
Outlook.com is a Mail Application launched in 2012 that can be used for personal correspondence as well as business communication. It also contains over 100 languages. The benefits of using MS Outlook are that it maintains the contacts of the user. You can also access your calendars and also it is mostly used in the workplace.
Now, if a user wants to switch Thunderbird to outlook data then it should convert its MBOX into PST file format. In this blog, we are going to explain the methods of how a user will be able to transfer MBOX files into PST file format. There are many ways to convert data from MBOX to PST which are provided below:
The steps for transfer Data from Thunderbird to Outlook
Now we are going to elaborate on the methods for converting the MBOX data to PST. The user will now have to follow the steps accurately to get the proper results:
Method 1 ( Exporting through IMAP)
To use this method users have to configure their account from Gmail to Thunderbird by using IMAP configuration. To configure the steps are given below:
Users have to log in to their Gmail Account.
Then go to the settings option.
Select the Forwarding POP/IMAP and click on it to "enable IMAP"
Now restart Gmail and Open Thunderbird then click on "Tools" and then "Account Settings".
Left side down corner Click on "Account Action" and hit on "Add Email Account".
Now the Mail account setup window appears. Fill in the account details and click "continue"
After that, you need to enable the IMAP server and press the "Done" button
Now your Gmail account is configured to Thunderbird.
After that, create a folder in Gmail (to create a folder open Gmail Account >> Click on new label >> enter a new label name as per your preference) now select the data and transfer into that new folder which you have created, once the data is exported, you need to configure into Outlook and download all the data from there.
Method 2 (DRAG AND DROP)
In this method, a user can export its Thunderbird file in EML File format and then import it into Outlook.
Firstly users have to create a new folder where they want to save their file while performing the steps.
Now, start the Thunderbird email that you want to import in the Outlook
Then, Drag the selected email from Thunderbird and drop it into the folder which you have made on the desktop
Now do the same to repeat this method to save your .eml file into Outlook.
There is a drawback to using this method because Outlook doesn't support the .eml file and also this procedure is time consuming
Method 3 (Using Automated Solution)
This software is reliable as well as a hassle-free solution. A user can easily transfer its MBOX files into PST by performing simple steps. By using this software a user can also export its file in multiple file formats. The following steps are given below
Firstly download MBOX to PST Converter application and launch it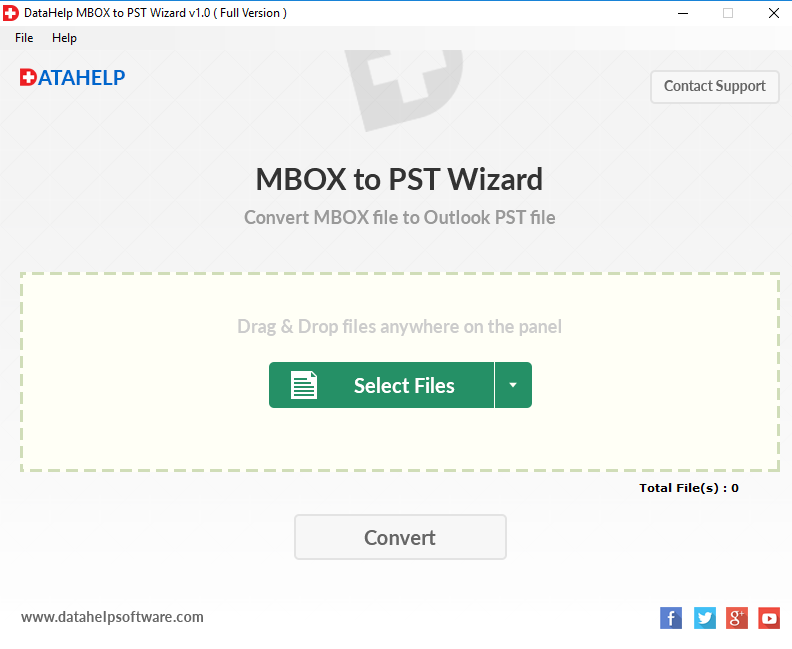 Now the application will give you two options
Selecting files by doing Drag and drop and add files in the tool Or select file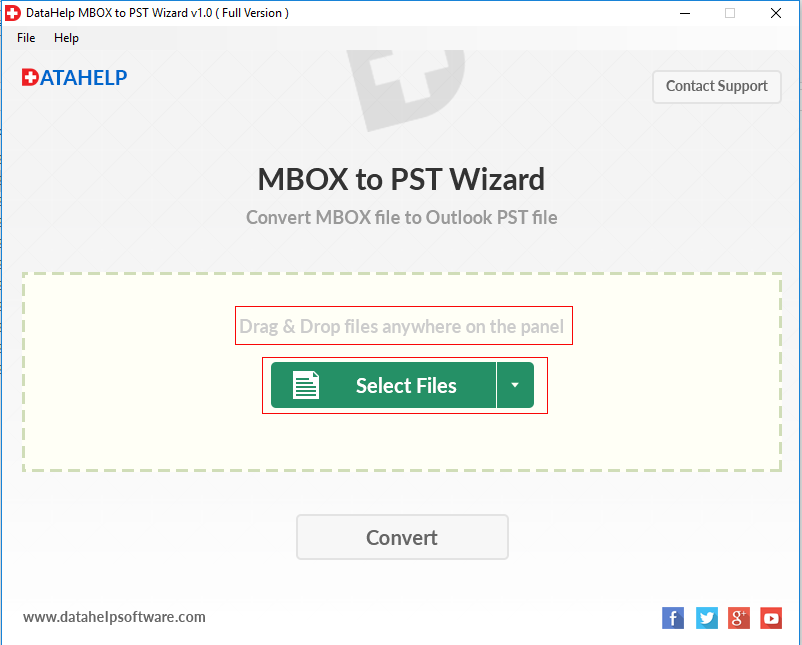 After that, the selected File will give you two options 1. Select File(s) 2. Select Folder. By Selecting the Files you can add files and by selecting the folder containing MBOX files.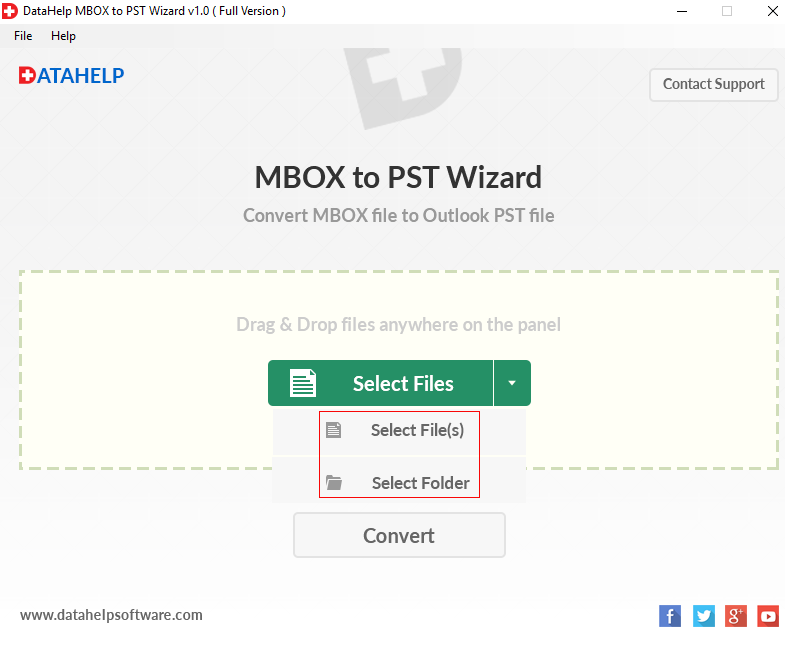 Now select the files which you want to transfer and hit on, Open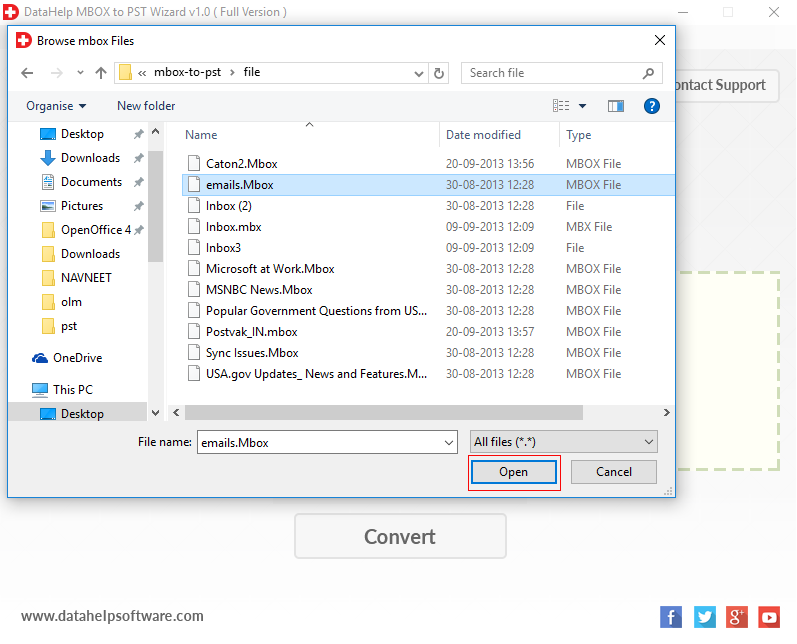 Later the tool will add the files successfully and click on the OK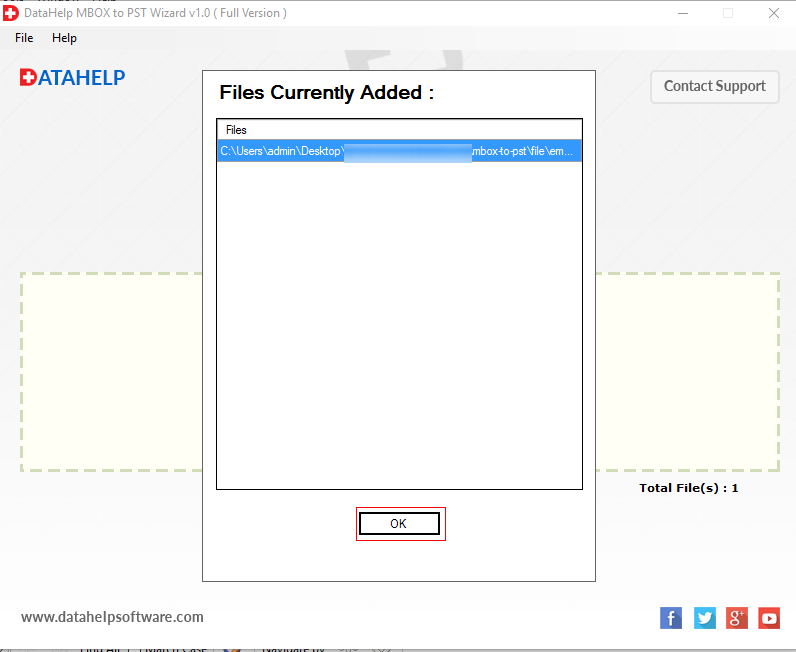 Hit on, Convert so that software will start the conversion process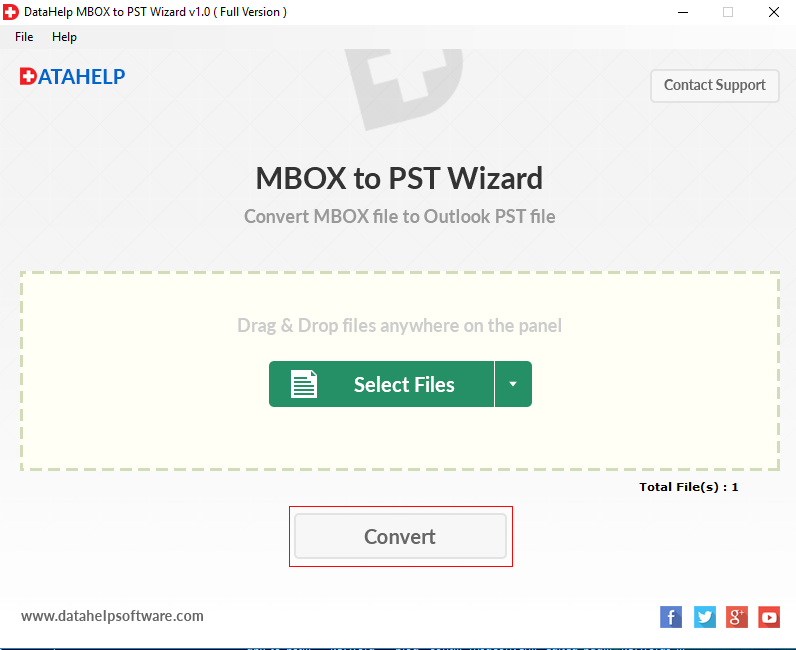 Click on the Browse button and select the desired path where the PST file will be transferred.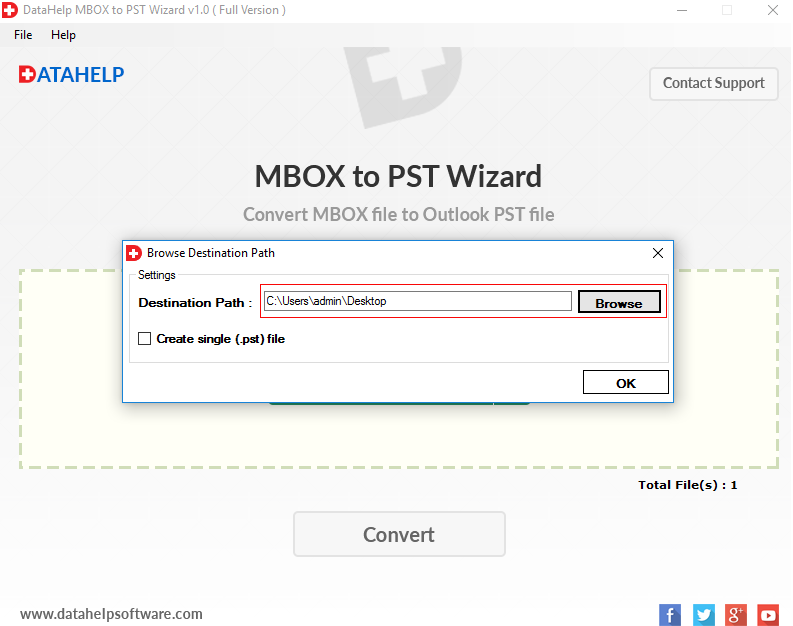 This tool also gives you an option to convert one single PST File from multiple MBOX files And also MBOX to PST tool gives you an option to merge multiple files. Click the "Browse" Button then select destination path and then click "OK"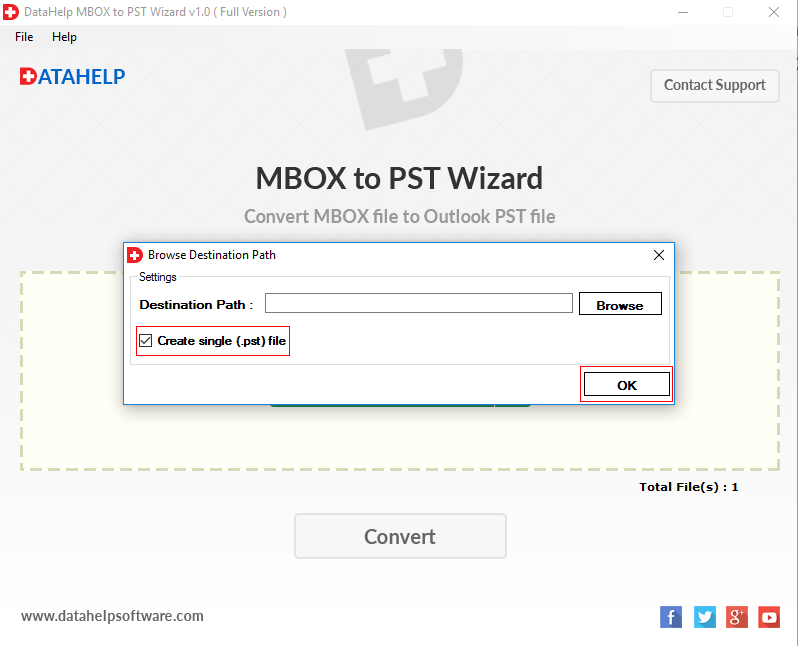 Now the Export process will start and wait until it gets successfully converted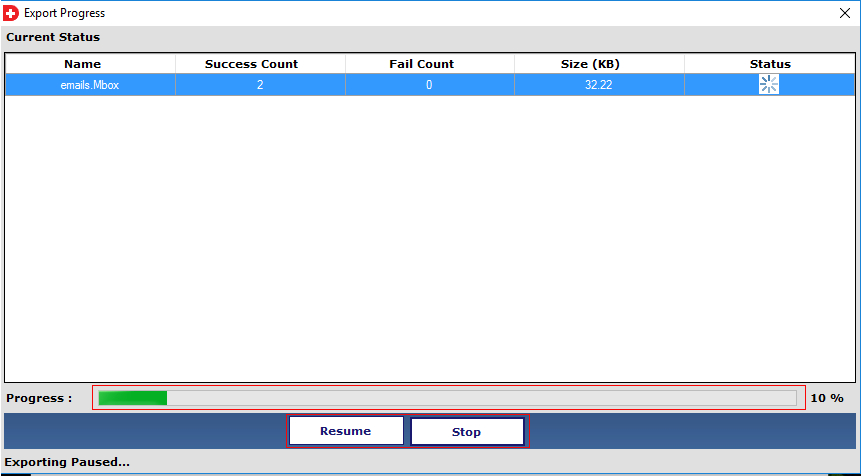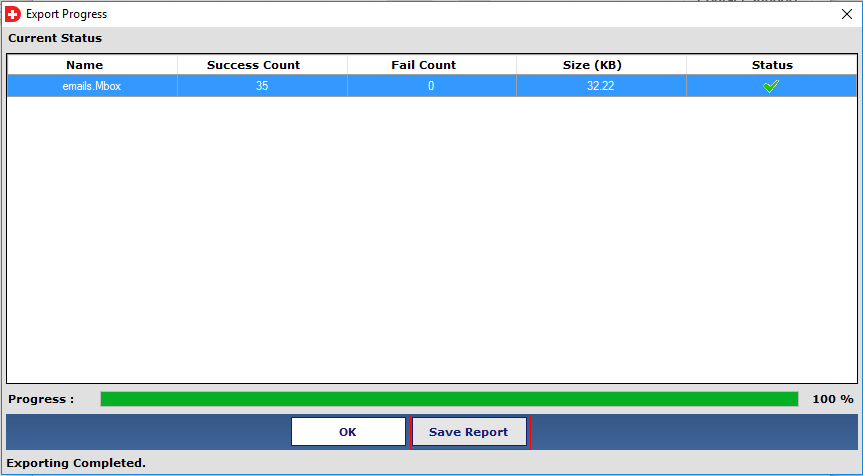 Select the desired path to save the export report into .csv and hit on save button then click ok

Now you can see the files
Conclusion
In this article, we have discussed detailed methods that how can you convert MBOX to PST files by using three different methods that a user can transfer their files and the automated method is much easier than the first and second methods because these two methods are a little confusing will performing the steps for a non-technical user.
Also Read: Tricks To Download MBOX To PST Converter Crack With Activation Code