Ethan Klein is a famous American-Israeli who is best known for his YouTube channel h3h3Productions. He and his wife Hila Klein share major content on their Youtube channel that contains reaction videos and sketch comedy. Also, they post funny videos that satirize internet culture. They started a podcast series titled Frenemies with another Youtube sensation Trisha Paytas in 2020. This podcast became the highest-ranking podcast in the United States.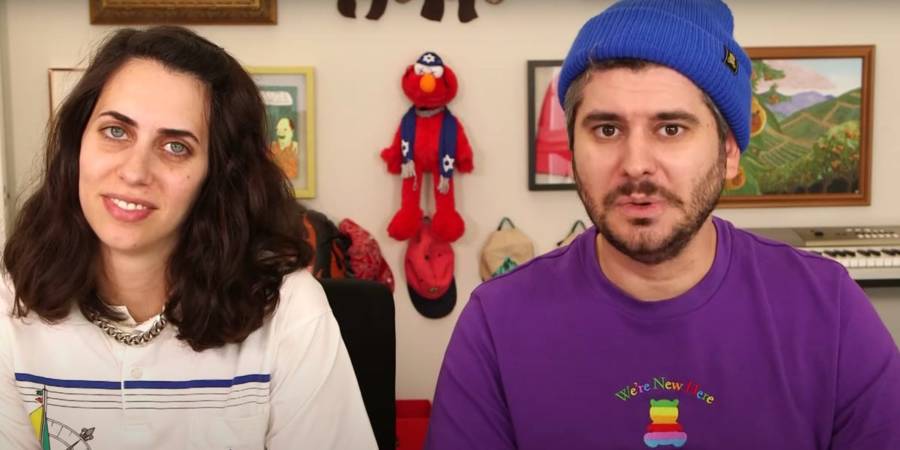 But because of an issue, Trisha Paytas announced about leaving the podcast. After that Ethan Klein and Trisha Paytas have continued their feud on Twitter and other social media channels. You can find all the details about it here.
What Caused the Dispute?
Trisha Paytas shared that she left the podcast not because of money issues but because of creative control. As she was the co-host of the podcast she felt that did not get input on hiring a production crew. Then she also did not prefer Klein's decision to buy a studio in Downtown Los Angeles. The argument about these matters happened between the co-hosts when they were on-air. But that episode became the last one of the podcast as their argument was not resolved.
Klein replied to Trisha Paytas' claims by saying that she received a generous cut of the show's profits. She gets forty-five per cent and the productions costs are five per cent. Hence he reminded her that they signed on as the show's talent, not as its producers.
This feud continued as they insulted each other on their Twitter pages. Paytas even claimed that Klein tried to sexualise her in the podcast. Recently on June 15th the younger sister of Paytas named Kalli Paytas shared on her Twitter page that they even paid for Ethan and Hila Klein's Disneyland Tickets. So it seems that this battle will not end soon.
Conclusion
Ethan Klein is a great social media sensation. But his rift with Trisha Paytas has become serious and now they have decided to take a break from their social media career. 
Also Read: Why Billie Eilish is a Good Role Model for Young Women?