Notepad is a text editor works along with Windows systems by default. With this tool, you can record the important data in text format conveniently and quickly. Well, accidents happen every now and then, thus, you may lose the notepad files due to accidental closure, storage device formatting, virus attack or system crash, you can find effective ways to recover lost notepad files in this post.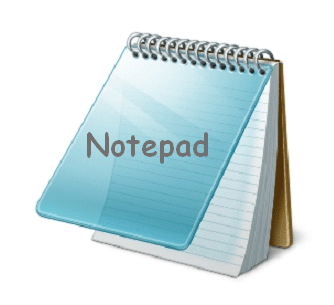 In fact, many notepad files lost issues occur in users' daily work. Here is a case:
Hi everybody, do you know how to recover an unsaved Notepad file? I closed a working notepad file accidentally without saving. I thought it might be saved as a recent document or something else, but I could find it nowhere. Could anyone help me locate or recover the unsaved notepad file? Thanks a lot. 
Recover Text File in Different Cases
As a text-only editor, notepad is able to edit text without formats. The file is known as a text file, which is actually a kind of computer file, composed by a sequence of lines of electronic text. The advantages are that you can not only save important data in notepad conveniently but also it won't take up much of disk space.
Unlike Word or Excel files backup or auto-save, Notepad is not provided with these advanced functions. As a result, it is rather easy to lose the unsaved Notepad content.
Case 1. Recover Unsaved Notepad Files
There is still a chance for you to recover the unsaved Notepad files, as they will be kept in computer memory for a while.
1. Go to C:\Users\USERNAME\AppData\Roaming.
Type filename of the notepad file on the search bar, and then you can them back.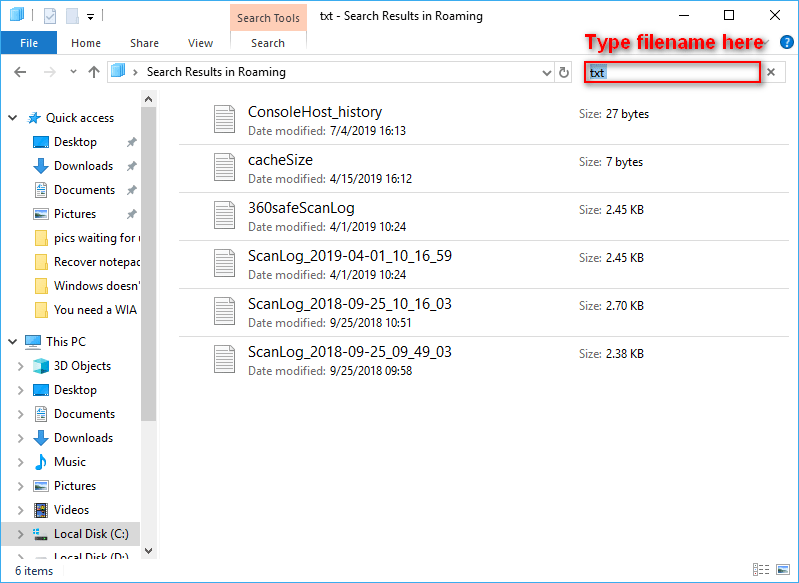 Case 2. Recover Deleted Notepad Files
As temporary files are only useful for unsaved notepad recovery, you can't choose it to recover the deleted notepad file recovery anymore. Under this circumstance, we advise you to get MiniTool Power Data Recovery to help you rescue deleted notepad files.
Ignore the causes for text files lost. The important thing is finding an effective way to recover lost notepad files. Now, we will show the detailed steps in Windows 10.
Step 1: Download the setup application of MiniTool Power Data Recovery and install it on your computer.
Step 2: Double click the application to run it and enter the main interface.
Step 3: Select a suitable module from the 4 options in total. In general, you are suggested to choose This PC when the notepad files are lost from computer local drive.
Step 4: Scan the drive that contains the lost notepad files once.
Attention please: You can use the Preview option to view the found notepad files in advance, which will help you a lot to choose the exact files to recover.
Step 5: After choosing the needed files, you can click on the Save button to open the directory setting window. Select a drive to keep the recovered notepad files. But the original drive should not be selected to avoid data overwritten.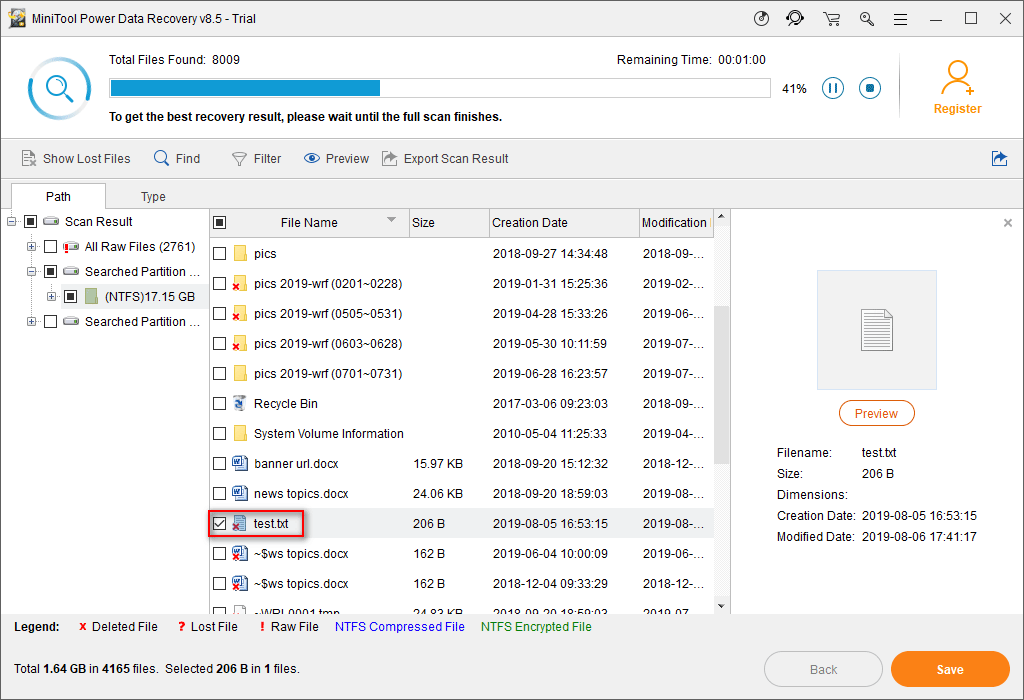 If you're using the Trial Edition, you can only scan and preview the found files. To recover lost notepad files successfully, you need to download a Free Edition or purchase a license for a Full Edition. 
Whenever you realize something is lost from the storage device, you can make use of the methods and the useful data recovery software given in this post. The correct operation for lost data recovery is stopping generating now data to the drive, and then use MiniTool Power Data Recovery to carry out the data recovery as soon as possible.