If you are a beginner or an experienced developer trying to find affordable ways to develop your skills then you are in the right place. There are lots of online courses you can make use of to learn about Video Game Development. These courses will help you to become a great video game developer. Also, the online courses will aid you to apply digital game design and also will teach you to manage business challenges. Most of the online courses will help the students to get technical as well as conceptual knowledge.
Further, as a student, you can receive projects and a certificate of completion after the course. You can find all the details of the ten best online courses to learn about video game development here.
1. Unity Certified 3D Artist Specialization from Coursera
This is a five-course program that is designed to make the students ready for the Unity Certified 3D Artist exam. In this course, the students will work on two major projects a Kitchen Configuration application and a 3D video game level. So the students will be able to learn how to manipulate materials, import assets, and create prefabs, and more.
Further, the course is best suitable for the people who use Unity for real-time. Therefore, if you are looking to showcase a professional standard of skills in your career then choose Unity Certified 3D Artist Specialization.
2. Computer Science for Game Development from Unity
The time you have to give for this course is six months. It has two courses. With these courses, you will get a broad understanding of computer science, software development, and programming. Also, you will get introduced to the aspects like abstraction, algorithms, data structures, and more. Students who have a good knowledge of the languages like C, Python, JavaScript, and SQL will get lots of projects in this course.
That is why this course will offer them good training for their career. Further, you can learn the principles of 2D and 3D work. That is why you can opt for his six months project.
3. Unreal Engine C++ Developer Course from Udemy
In this course, you will get to learn about the standard language of the game industry and that is C++. You can understand its fundamental concepts too. Also, you can explore the design principles, sound effects, and more in this course. Along with these technical lessons, you will get the chance to create multiple video games. This will offer you the experience of a lifetime.
Also, you will learn how the gaming industry works. The duration of this course is 59.5 hours and you can visit their website to sign up. The instructors you get in this course will advise you and offer you the best lessons on video game development.
4. Complete C# Unity Developer 2D Course from Udemy
As technology is advancing there is a lot of things to learn each day. That is why you as a computer science student have to always be up to date. The gaming industry has become a sought-after profession so you can get a career in it by benefiting from this course. You do not need any prior experience to enroll in this course.
The duration of this course is 62 hours. You can find lots of people with similar skills and dreams as you in this course. Therefore, you can discuss with them and learn a lot of new things.
5. C# Programming – Unity Game Development Certification from Coursera
Coursera offers you this excellent course to develop your video game development skills. The initial videos of this course are made in a way so you do not require any coding experience to join it. Also, you will find a series of great lectures in this course. The duration of this course is 5 months, 5 hours per week. Further, the final project of this course is a good one so you can add it to your resume to attract the recruiters. You have to complete all the assignments in this course to get the completion badge.
6. Game Design and Development by Michigan State University from Coursera
If you like to learn about designing games then you can check out this course offered by Coursera. The lessons offered in this course are theoretical and practical aspects of video games. Also, you will learn a lot about the Unity 3D engine. You will get to explore the techniques that will improve your knowledge about tangible concepts. The videos will also share the details about the method for navigating licensing and business transactions.
You will be able to apply for careers as a technical artist, programmer, game designer, and more if you finish this course with flying colors. The duration of this course is 6 months, 5 hours per week.
7. Professional Game Development Training from Game Institute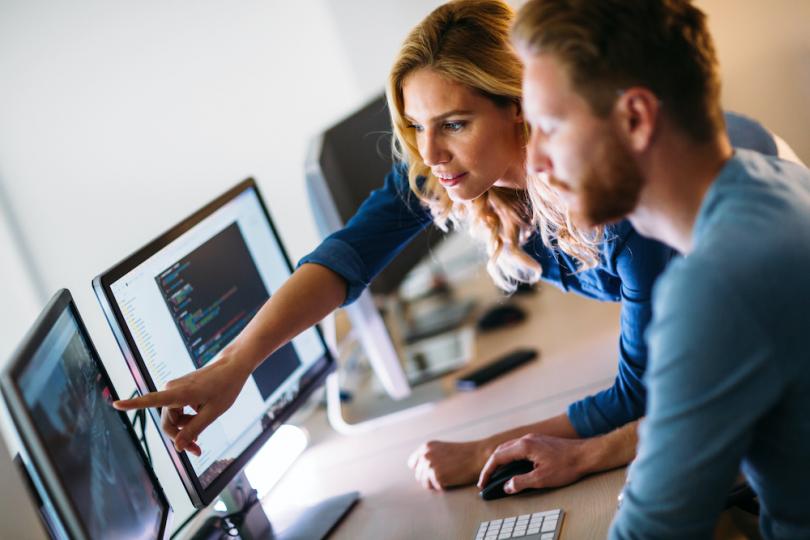 If you would like to become a skilled video game developer then opt for this course. There are lots of courses on this platform available for you to choose from. You can improve your foundation on the basics and also other aspects of gaming. Also, you will be able to learn the languages like C#, C++, Photoshop, and more. You can select the duration and timings of this course. Sign up for this amazing video game development class.
8. Online Game Development Courses from Skillshare
This is an excellent online platform for you to develop your skills. You can start your mission of learning video game development here. Also, you can learn about video game development from scratch with the help of Roblox scripting, Unity, and more. Each of the classes in this course will have excellent videos. The duration of this class is also self-paced. Therefore, you can benefit from it.
9. RPG game development from Udemy
This is created by Professor James Doyle. So, this course will help you to become efficient in RPG game development. You can learn C# which is a modern programming language. Also, the course contains instructors who will teach you thoroughly. The duration of this course is eleven hours. As a student, you will learn how to create character movements, boss battles, and more.
10. Learn to create a 2D Action game from Udemy
This great game development course will help you to learn the concepts to create 2D games. You will know how to use Unity, C#, and Ps/Gimp. When you enrol you can learn about the sketch and paint 2D game actors. This course was created by a game designer who designed games using Unity and C#. The duration of this course is 10.5 hours. Know how to program AI behaviours through this course.
Conclusion
These are the ten best video game development courses that will help you get a good job in the video game industry. Therefore, enrol in one of the courses you prefer and fulfil your dreams.