And to Think That I Saw It on Mulberry Street is a well-known children's book published by the great author Theodor Seuss Geisel. It was his first book published under the pen name Dr. Seuss. Do you know that twenty publishers rejected this book? Then Geisel met his old college mate who worked in the Vanguard Press. So, this publishing house agreed to publish And to Think That I Saw It on Mulberry Street. After that, the book received good reviews from critics. Now it is one of the famous books in the Children's literature genre. Have a look at the summary of this amazing book here. Then you can read the And to Think That I Saw It on Mulberry Street pdf.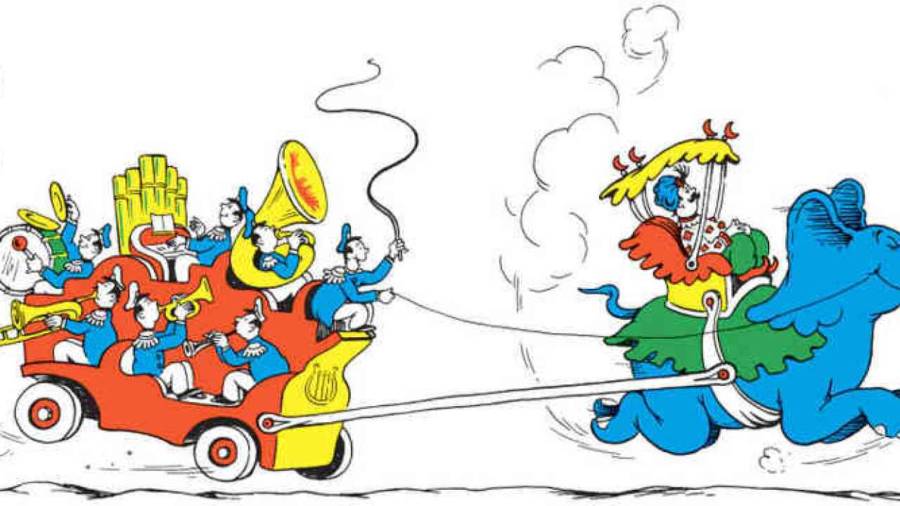 The summary
The book is about a boy named Marco. While walking from school to his home he thinks about his father's advice to him. As he is a boy with overactive imagination, he makes the most mundane of things into exciting things. He describes a parade of imaginary people and vehicles in the Mulberry Street. Then he decides to relate all of this to his father when he reaches home. But at the end, he admits the boring things he saw on the road and that are an old horse and a cart.
Dr Seuss's and to Think That I Saw It on Mulberry Street is a tale that celebrates the imaginary world of children. They are eager to make everything interesting around them. Also, they see the world with a different eye which adults cannot understand.
About the Author
Theodor Seuss Geisel was a famous American children's author, illustrator, poet, filmmaker and more. He has written more than sixty books with the pen name Dr Seuss. He hails from Springfield, Massachusetts, U.S. Also, some of his famous books are Horton Hears a Who! Oh, the Places You'll Go, The Lorax and more.
At the time of writing the book, Dr Seuss was thirty-three years old. He had ten years of expertise in advertising, cartooning, and illustrating. There are many elements in the book that was part of the life of Dr Seuss. Many critics think that he may have named the book after the real Mulberry Street in Springfield. Also, the motorcycles described in the book look like Indian Motorcycles. They were manufactured in Springfield when the author was a child. Further, the mayor in the story is similar to Fordis C. Parker who served as the mayor of Springfield from 1925 to 1929.
Conclusion
And to Think That I Saw It on Mulberry Street is a literary classic. That is why it is a book every parent reads to their child.
Also Read: Here Are All The Famous People On Social Media!