With the rise of digitization, document scanning has attained high regard. Document scanning assists companies in operating more effectively by saving space, combining data, and providing a better way for employees to search and obtain information. The scanned documents are stored in clouds, hard drives, and more, allowing such records to be easily found and obtained. Improved productivity, data security, and cost-effectiveness are the outcomes of scanning documents.
Yet, as businesses change their paper documents into paperless ones, offering online copies of backlogged documents can be challenging. So, to help with that, here are some mistakes to avoid when scanning documents. When you're aware of them, you can be much better at scanning your essential files.
1. Using A Slow Document Scanner For A Large Number Of Documents
There are plenty of numbers that get disseminated in scanner spec sheets, yet the thing that plenty of people seem to focus more on is speed. For most document scanning applications, scanner speed will be essential to their effectiveness. To decide appropriately, you'll have to determine the level of work that you're trying to complete and ensure that the scanner doesn't only have the right amount of speed capacity but also that it can manage the volume of documents being processed regularly.
As there's a big difference in the price of purchasing a scanner to deal with backfile conversion and the project in the future, it will typically be logical to outsource the high number of scanning projects to document scanning services. This will allow you to reap fewer labor expenses by spending money on a flat price per image rather than acquiring scanning staff or training your business's employees to move the document scanning procedure much faster.
Likewise, if you want to start scanning your documents, you can choose from various services that provide document scanning software, such as Kodak Alaris and its document capture pro software.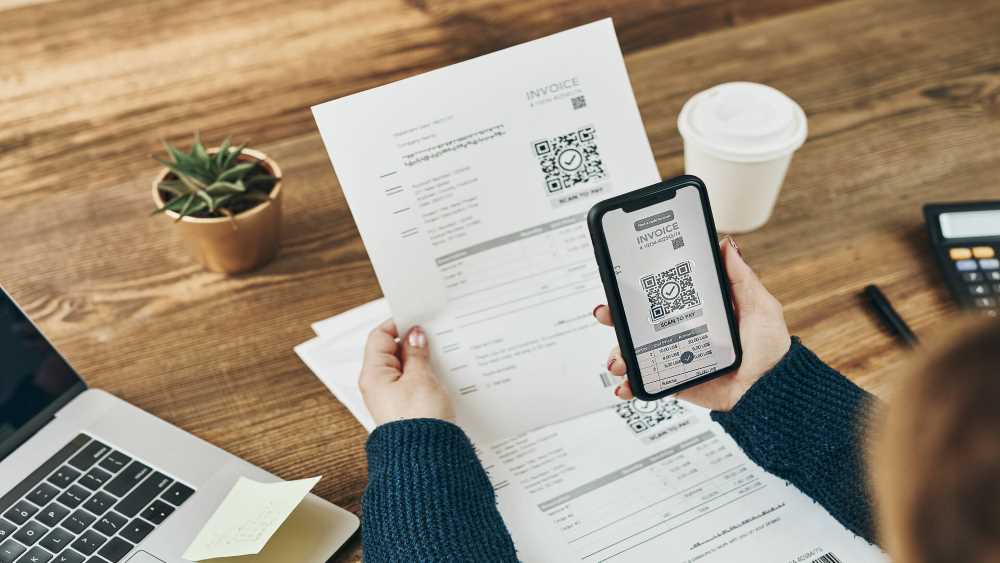 2. Manual Keying Of Various Index Data
The concept of tagging all your documents with index data, or keywords, might seem like a challenging endeavor. For instance, if you scan medical documents, you might want to tag all your files with a name, patient ID number, date of birth, social security number, etc. If you note the number of keystrokes needed to attach this data to all of your documents, it seems it would take a lesser period just to hide the paper in a folder and not scan it altogether.
Yet, it doesn't have to be that way. If you're already using a database to track data linked to your customers, patients, or transaction, you must put that data to proper usage. Most database systems are created with a master index record or control number. The ideal course is constantly using that control number to reduce your data entry requirements. Likewise, there is document scanning software that allows you to conduct database lookups, saving you valuable resources.
3. Not Analyzing Your Labeling System Properly
If your staff can't locate documents immediately and quickly, they're using the time they must spend on more essential activities. Digital document management software is only helpful if it assists decision-makers, employees, and stakeholders locate vital information without hassles.
Lack of ability to find crucial information can end in more than lost customers and efficiency. For instance, your organization can have additional expenses and litigation if it becomes part of legal action yet is incapable of obtaining documents when commanded.
For such reasons, properly analyzing how you'll label and archive your documents can help avoid wasting significant time as time goes on. It can also prevent further issues from happening. Even if scanning software allows you to provide various fields, the unique identifier is the most crucial label to note. This unique identifier can be an account number, social security number, employee number, or anything that allows employees and stakeholders to locate vital documents effortlessly.
4. Having An Internal Team For Document Scanning
You can control your costs more if you hire a document scanning service than an in-house team, mainly if your organization uses out-of-date equipment. The negative part of having an in-house team is that you'd have to spend resources on expensive scanning equipment and continual maintenance of that equipment. Moreover, in-house scanning procedures require you to look for or train employees in proper equipment usage along with sorting out and storing scanned documents. This is unideal as they should be spending time on more essential tasks.
If somebody is keying in documents manually, without the features of updated scanning software or the services of a document scanning company, human mistakes can also become a notable thing. Errors can lead to the loss and improper label of documents, along with having unsecured files that can make your company susceptible to security threats. Likewise, if storing and scanning procedures are done on the same premises, you're also using—and spending money—for a significant property that you could use more effectively.
To Sum Up
Scanning documents is a great way to increase productivity, provide more data security, and have a more cost-effective process. As it's ideal, there are some mistakes that one must avoid in doing so. Some of those mistakes are found above. Overall, consider this as your guide in preventing some document scanning mistakes in the future.
Also Read: Stellar Repair for Access: Everything That You Want Your Recovery Tool to Be